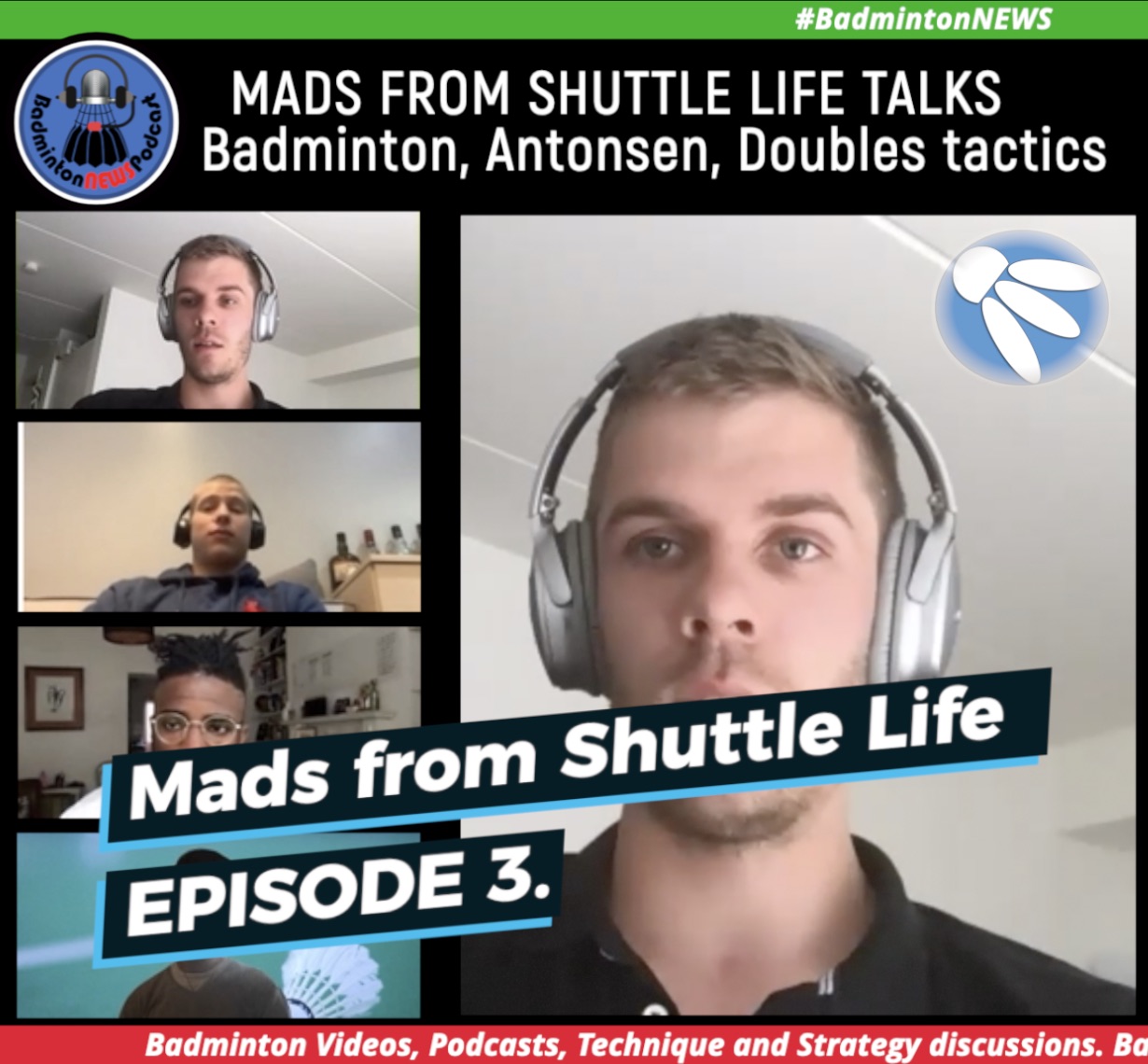 Welcome to the BadmintonNEWS podcast.  This is only our third episode and today we have the privilege of having Mads from shuttle life join us.  Mads shuttle life channel has morphed into a powerhouse of badminton training videos with over 200,000 subscribers.  Mads talks about how he got into Badminton, his friendship with Anders Antonsen, going to school together and training together for 7 years.  We also dig into doubles tactics, strategy and mindset.  Visit shuttle life for the best badminton training videos : https://www.youtube.com/channel/UCXYpDcoYJk8CTGLUscj2Tgg
BadmintonNEWs is a channel to discuss in depth the beautiful nuances about the game we love and we get to do it amongst good friends and badminton partners.  There is nothing that we love to do more than talk about badminton, so please hit the subscribe button, like our channel and show your love.
Please also subscribe to our channel BadmintonNEWS and visit our facebook page too - https://www.facebook.com/badmintonnew...
Facebook: badmintonnews
Youtube: Badmintonnews
Instagram: badmintonnews1
Gui Hung - @mindfulnews.uk
Daniel Charles @Daniellondoncharles
JB Present
Ben Mag